Leading Japanese companies gather at ETHGlobal Tokyo What is happening currently with the merging of the enterprise and the blockchain ecosystem? - Part 1
07/06/2023
Enterprise Ethereum Stage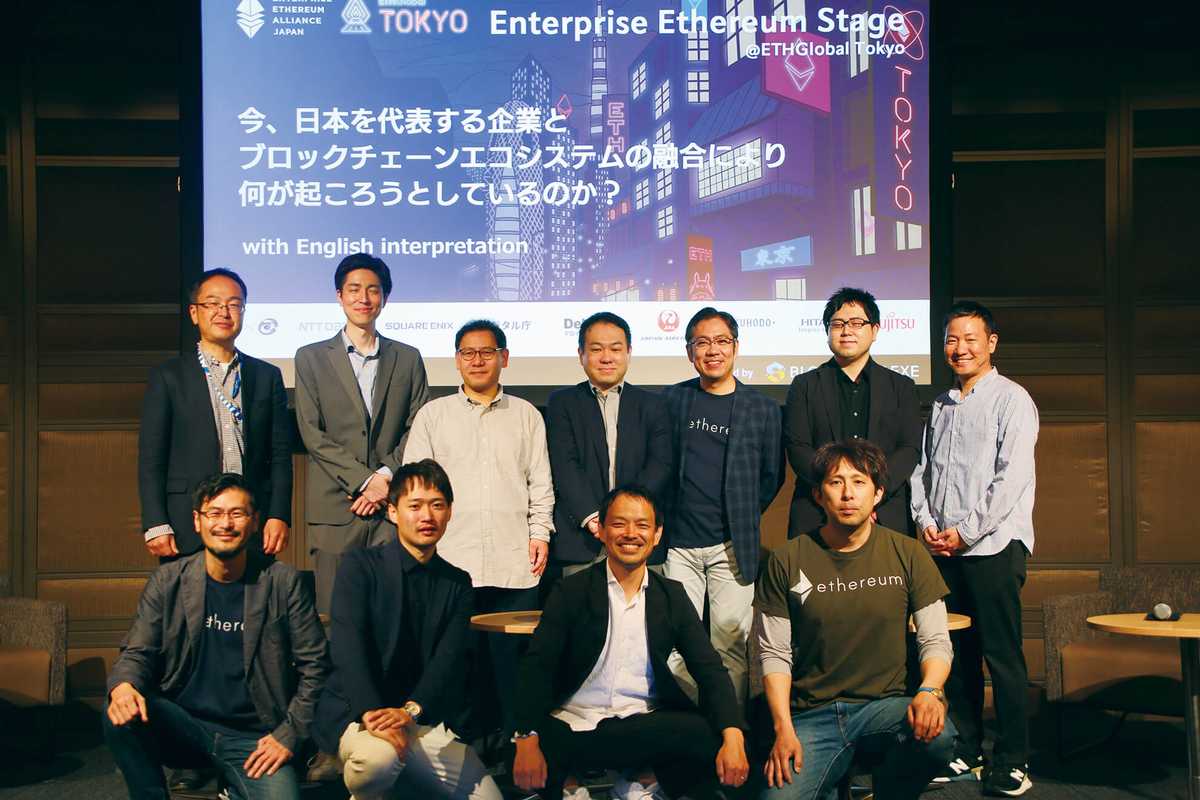 The ETHGlobal Tokyo Hackathon was held for four days from April 13th to April 16th, 2023. Within this event, the "Enterprise Ethereum Stage" organized by the Enterprise Ethereum Alliance Japan took place. It became a historic blockchain event where developers and researchers from large companies and public institutions, who are involved in developing and providing services and products utilizing blockchain, gathered together.
The Current State and Potential of Enterprise Ethereum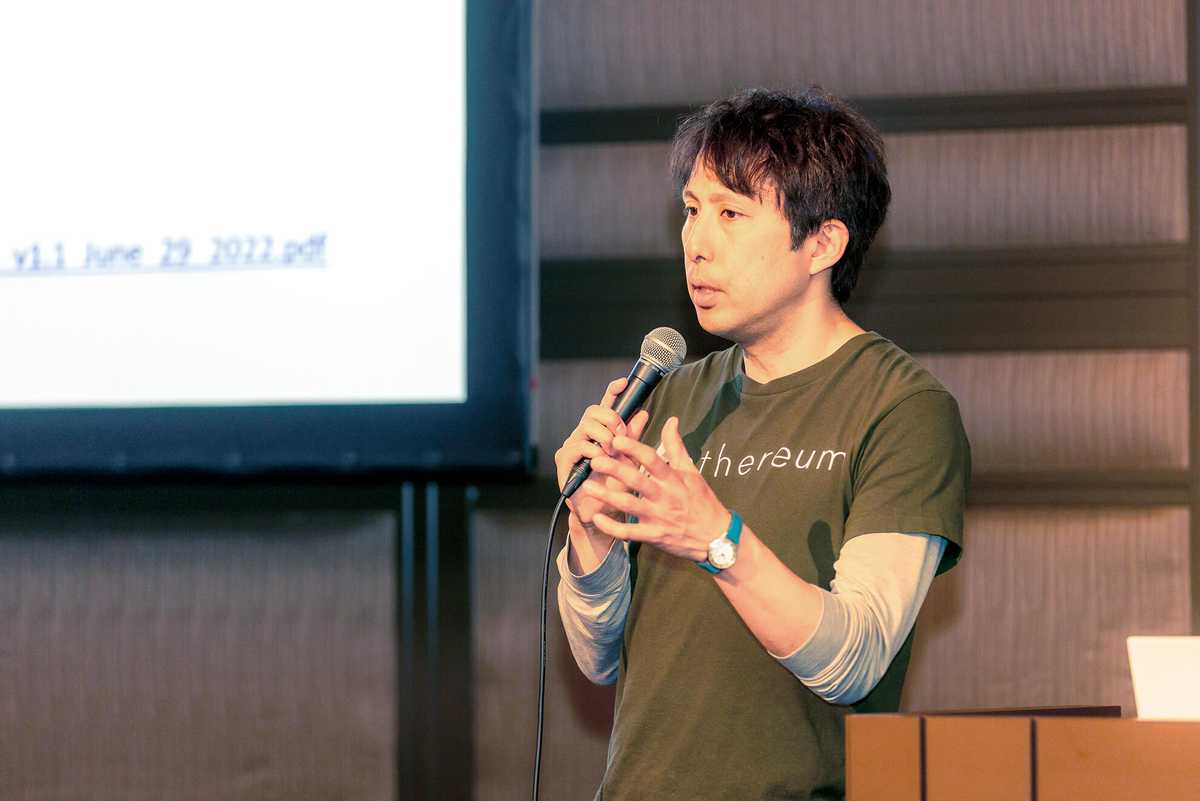 Atsushi Ishii
Regional head of Japan at Enterprise Ethereum Alliance. After working for IBM Japan, he was in charge of large-scale search engine development for Rakuten and Lycos. Since then, he has overseen online game development across Japan, the U.S., and Korea, provided technical cooperation to the top teams in the Amazon Robotics Challenge, provided AI learning simulators to Honda, and overseen NEDO cloud robotics development. Representative of Blockchain EXE, a blockchain community. He is currently developing the human-like AI platform "LUDENS". Lecturer of the 2018 AI Special Lecture at Stanford University. Former visiting researcher at the University of Electro-Communications. CEO of Couger Inc.
Ishii: Ethereum has a significant track record of being used as a public blockchain for many years. It also boasts the world's largest developer community, and we are witnessing an increasing number of use cases in enterprise settings globally. The Enterprise Ethereum Alliance aims to share and maximize the utilization of these enterprise use cases, with companies from around the world participating in various collaborations.
For instance, there are multiple working groups across categories, such as finance, healthcare, supply chain, and AIx blockchain, each actively engaged in their respective areas.
In this panel discussion, we will focus on companies in Japan that are actively implementing blockchain technology. We will delve into the current state of affairs and explore how the blockchain ecosystem and enterprise are merging.
Yonekura: Alright, we would like to proceed with three intriguing panel discussions on "Manufacturing, Traceability, and Decentralized ID," "Gaming, Art, and Music," and "Tourism, Regional Revitalization, and Governance." We would appreciate Mr. Ishii and Mr. Kawasaki serving as the moderators for these discussions.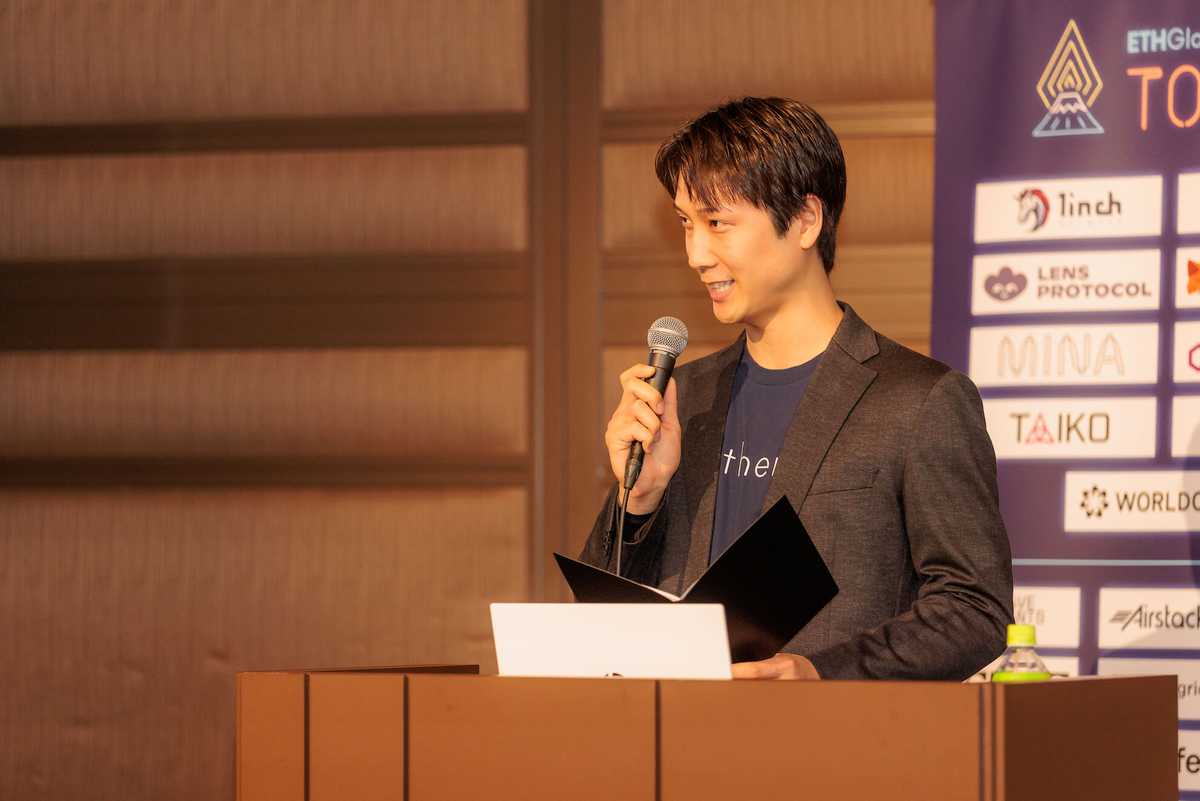 Yuhi Yonekura
Representative Director of WonderPro Co., Ltd. Former ballet dancer at the Lithuanian National Opera and Ballet Theatre. Founded WonderPro Co., Ltd. in 2020, developing and providing products and services to support performing arts, including ballet. Recently, he began exploring the utilization of blockchain and NFTs in the art industry.
Integration of Manufacturing, Traceability, Decentralized ID, and Blockchain
Ishii: For the first panel discussion, we would like to focus on "Manufacturing, Traceability, and Decentralized ID." Could each of the panelists introduce the initiatives you are working on?
Panelists:
Shinichi Yamashita, Section Manager, Innovation Center, Technology Development Headquarters, NTT Data Corporation.
Kenta Takahashi, Chief Researcher, Research & Development Group, Service System Innovation Center, Hitachi, Ltd.
Takuya Sakamoto, Senior Researcher, Data & Security Laboratories, Trusted Internet Project, Fujitsu Limited.
Yamashita: We have launched a trade consortium to achieve an information collaboration platform utilizing blockchain technology. Notable projects we have worked on include "TradeWaltz" a trade information collaboration platform in Japan, and "Spunta" an interbank payment system in Italy, based overseas.
Takahashi: Our research primarily focuses on security and trust. As part of that, we are working on realizing decentralized identity using blockchain technology and reconstructing financial systems to be more efficient and trustworthy.
Sakamoto: Our research primarily revolves around decentralized network security related to blockchain. Recently, we have been developing a system in collaboration with Keio University for issuing academic certificates using a decentralized identity.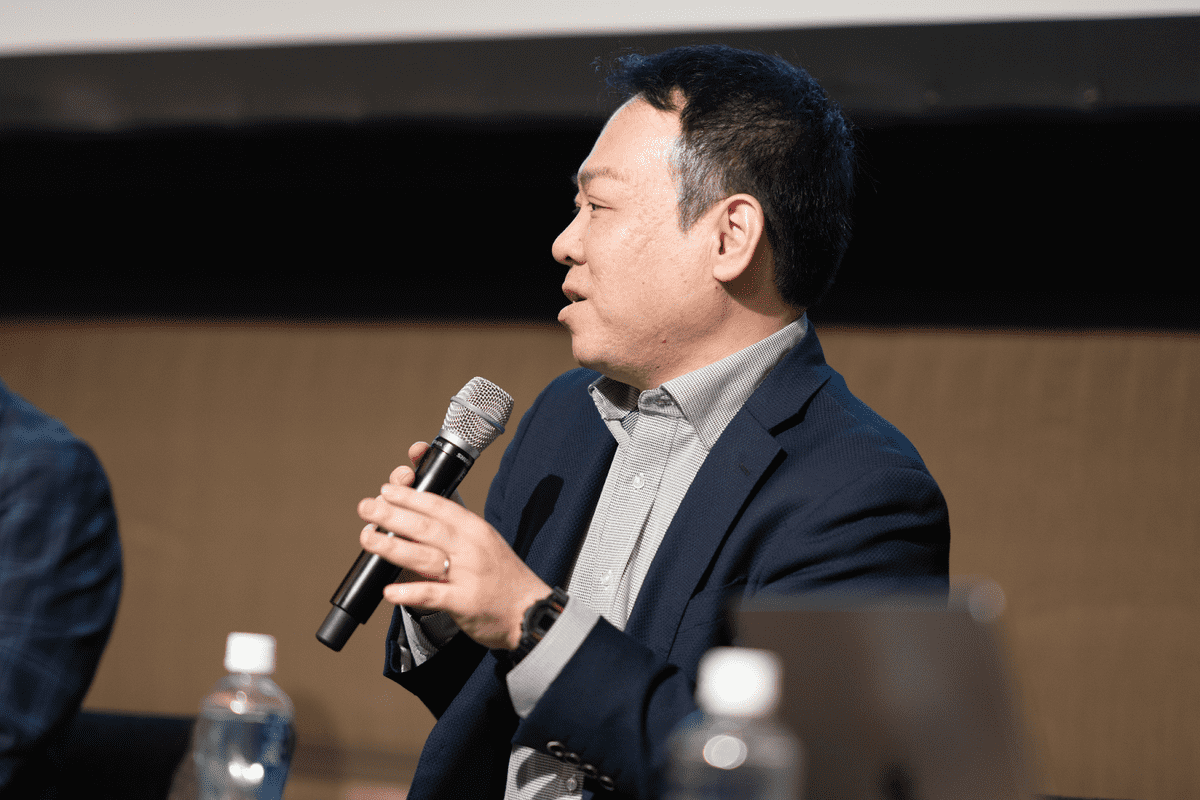 Shinichi Yamashita
Mr. Yamashita is a Section Manager at NTT DATA Corporation, Technology Development Headquarters, Innovation Center. Since joining the company, he has been involved in technology development and evaluation for the business adoption of advanced technologies. He began working on blockchain-related activities in 2016. Currently, he is focused on developing advanced use cases in the enterprise domain.
Ishii: What are your thoughts on the current demand and expectations for Web3?
Yamashita: Until recently, blockchain discussions were predominantly focused on the technology itself. However, over the past year or two, there has been increasing attention on Web3, and there is a sense of anticipation like never before. As a result, we are seeing a rise in specific implementations within business ventures. However, it is still in the early stages of permeating among a subset of business leaders, and we recognize it is just the first step.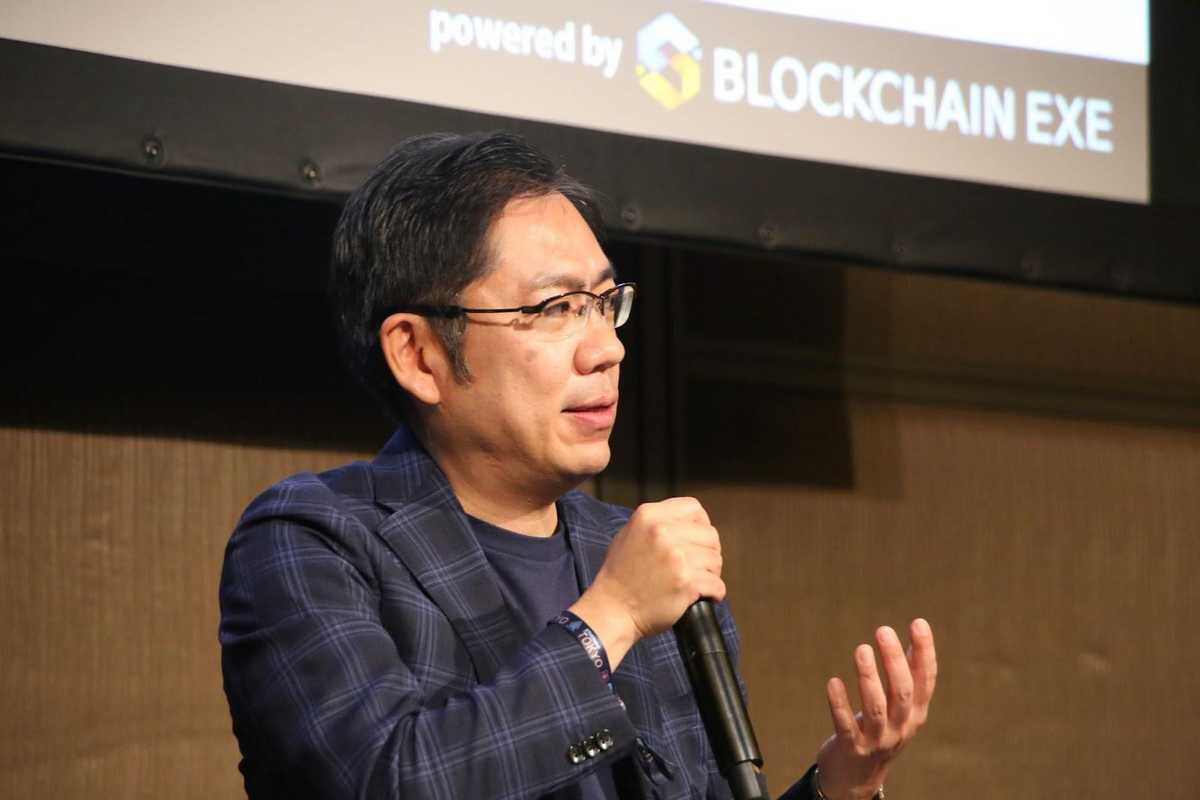 Kenta Takahashi
He is a Senior Researcher at Hitachi, Research & Development Group, Service System Innovation Center. PhD holder. Joined Hitachi in 2000 and has been engaged in research, development, commercialization, and social implementation of biometric authentication, cryptographic technologies, and information security. In recent years, he has expanded his research into digital identity and blockchain. Adjunct Lecturer and Visiting Associate Professor at the University of Tokyo (2015-2020). ISO/IEC SC37 Expert. Recipient of the Ichimura Industrial Award (2020), R&D 100 Awards (2020), DoCoMo Mobile Science Award (2016), IPSJ Nagao Special Award (2014), and more.
Ishii: Mr. Takahashi, how do you feel about customer expectations and the market regarding biometric authentication, such as passwordless authentication, for identity verification?
Takahashi: When it comes to Web3 and blockchain, I believe there are three main challenges. The first is key management, the second is identity verification, and the third is wallet usability.
In terms of key management, in the world of Web3, a user's account is like a public key. Therefore, losing that key means losing the basis for all activities in the digital world, including identity and assets. With the rise of DeFi, many customers are deeply concerned about this issue. Regarding the second challenge of identity verification, there is a significant balance issue between convenience and privacy protection, especially as financial regulatory requirements are becoming stricter. As for the third challenge of wallets, the high barriers for setup and account opening pose a problem. Only those who are highly proficient in using smartphones can enter the world of Web3. To address these issues, we are working on key management based on biometric information using the fusion technology of biometrics and cryptography called "PBI." We are exploring methods that do not store keys anywhere and are based on biometric information.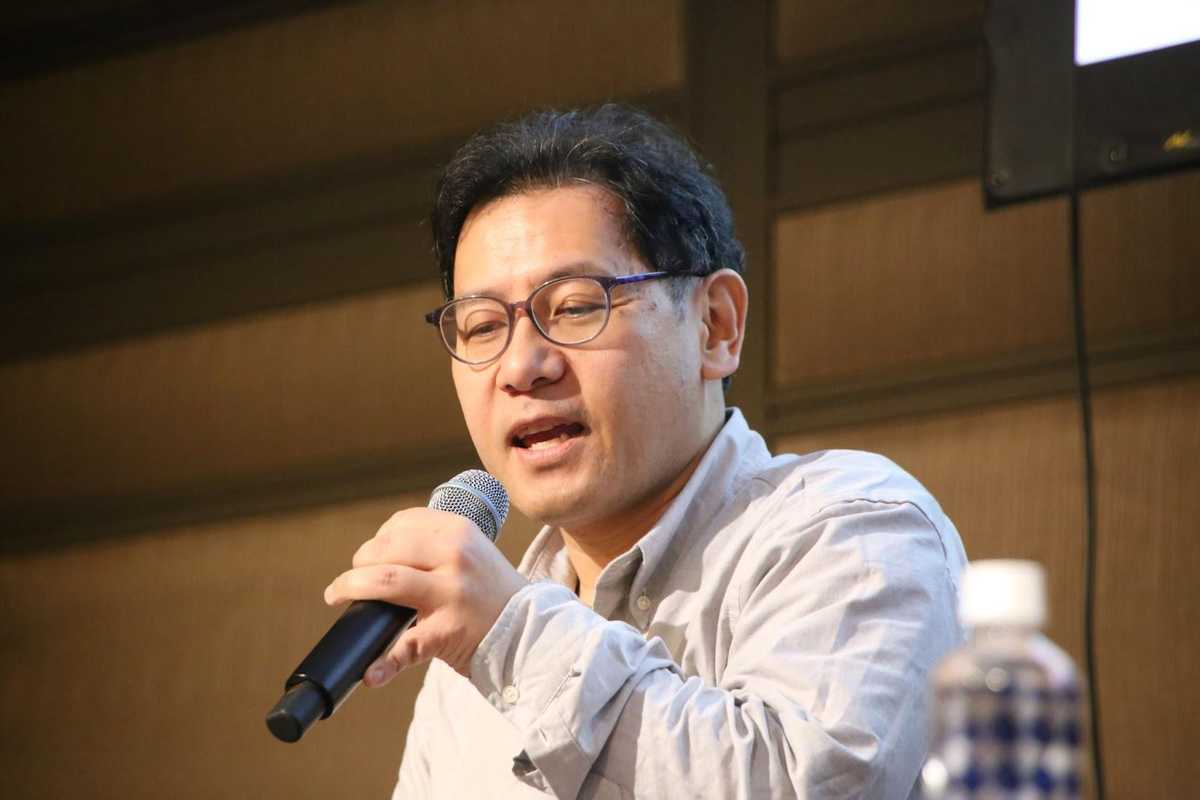 Takuya Sakamoto
He is currently a Senior Researcher at Fujitsu Limited, Data & Security Laboratories, Trusted Internet Project. Since transferring to Fujitsu Laboratories in 2000, he has been involved in research and development related to distributed network security. Since 2018, he has been driving research and development in the areas of privacy and security for blockchain, particularly for Decentralized Identity and blockchain integration technologies.
Ishii: Hitachi has been focusing on identity verification, while Fujitsu has been involved in initiatives utilizing decentralized identity at Keio University. How do you perceive the expectations and demand for these technologies?
Sakamoto: Not only at Keio University but also at various other universities, we have been conducting Trusted Web pilot projects. From this perspective, decentralized identity is gradually making its way into society, and there is a growing sense of excitement and anticipation. Rather than the idea of managing identity by ourselves being widely accepted, the concept of decentralization is becoming more prevalent in society.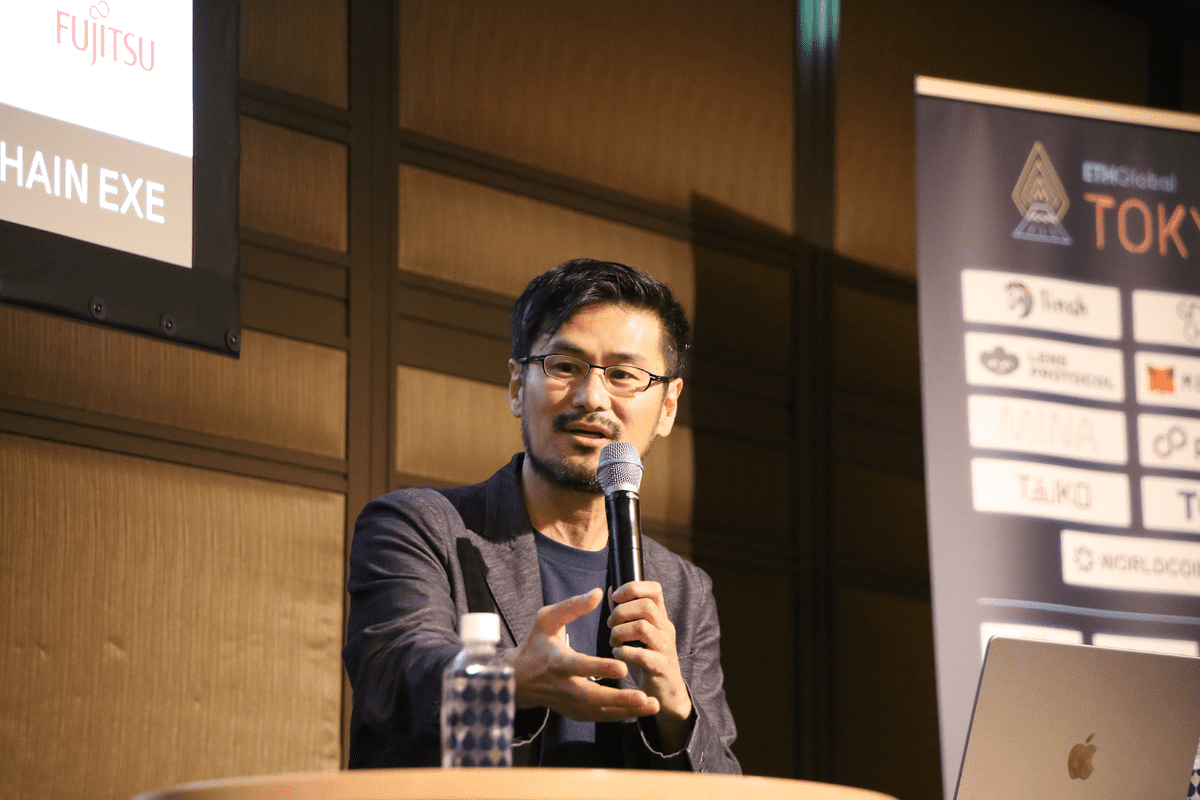 Kenichiro Kawasaki
As a Managing Partner at Waseda Legal Commons, LPC. In 2016, he visited Estonia and became fascinated by the potential of blockchain technology. Subsequently, he co-founded Kentaurus Works Co., Ltd. with engineers. They have been involved in app development using Ethereum, such as "BlockRecord," which allows anyone to create tamper-proof records using their smartphones, and "Digital Jitsuin," which implements electronic signatures based on Ethereum. He serves as the Vice Chair of the SSI/DID Subcommittee in the Japan Contents Blockchain Initiative. Leveraging his experience in implementing blockchain and crypto in society, he provides legal advice based on the technical characteristics during the implementation stage.
Kawasaki: Regarding the increasing risks associated with companies managing personal information themselves, how do you feel about it?
Takahashi: One of the expected solutions to this issue is SSI and DID. However, the challenge is that we can't immediately transition to a point where individuals control their own data under self-sovereignty. It is believed that we will move towards a decentralized or self-sovereign model, but there are two driving factors for that transition. One is regulations, as mentioned by Sakamoto earlier. The other is rebuilding new business models.
Kawasaki: Mr. Yamashita, you have been implementing specific use cases for rebuilding business models both domestically and internationally, right?
Yamashita: The cases vary by country. With Italy, the challenge was the lack of efficiency, leading to accumulating costs in the business. In Japan, we are working on business models based on hypotheses, iterating through pivots. It's crucial to see it as just the first step and be flexible in making changes.
Ishii: So, it's gradual progress at the moment. What are your thoughts on themes that have potential for future development?
Sakamoto: Recently, issues like fake news have become prominent. By attaching identities to news articles and making them public, the credibility of the data increases. We see it as one way to utilize identities and are conducting research in that direction.
Takahashi: For example, in the case of Shohei Ohtani's autographed baseball, we can use technology to provide electronic certificates created based on Ohtani's biometric information. This allows the public to self-verify the authenticity. We are working on initiatives to revitalize fan communities by applying the PDI (Personal Data Integration) technology, which is based on biometric information for key management.
Yamashita: It's about developing wallets that companies can use. While there are wallets available for individuals, wallets specifically designed for companies are still lacking. We believe they may emerge around this year.
Ishii: Thank you. Given the significant attention on data reliability, especially with the rise of Generative AI, I can sense a significant advancement in infrastructure for companies.